By Dapo Akinrefon
THE National Agency for the Prohibition of Trafficking in Persons (NAPTIP) has made it mandatory for all Non Governmental Organisations (NGOs) and Consultants in Nigeria dealing with issues of human trafficking to seek clearance from the Office of the National Security Adviser (ONSA).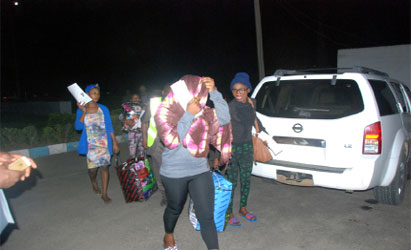 The Director-General of NAPTIP, Julie Okah Donli said this in Enugu State while interacting with some members of the Civil Society organisations (CSOs) as part of her working visit to the state.
In a statement by Head, Press and Public Relations (NAPTIP), Josiah Emerole, the NAPTIP boss called on all NGOs and Consultants working in the area of trafficking in persons, who are yet to register with NAPTIP to do so "to enable the agency compile the list and forward to the office of the NSA for clearance without which no organisation, local or foreign will be allowed to function. This also includes all organisations running shelters and homes for rescued victims of trafficking."
The NAPTIP boss also urged concerned organisations to visit the headquarters of the agency in Abuja or the agency's zonal commands nearest to them for necessary documentation. This according to her, will be done in collaboration with  the Network of CSOs Against Child Trafficking, Abuse and Labour (NACTAL) with headquarters in Abuja.
The post NAPTIP tasks NGOs to seek clearance from ONSA appeared first on Vanguard News.
Source: vngrngr