Ride hailing company Uber has become a household name and so is the man who runs the industry-changing technology company in sub-Saharan Africa. Alon Lits, the General Manager, Sub-Saharan Africa, Uber, is as simple as his name sounds.
He may not be the crazy techie guy you'll expect to give you codes and app technicalities that can bore, but one thing any interviewer will take away after speaking with Lits is that he knows the Uber business squarely and appears to have specifically mastered the economy and environment of all the places Uber business thrives.
In this interview, Lits says that Nigeria begins to get it's smart city project right with reorganisation of the Lagos public transport. Excerpt.
By Prince Osuagwu (Hi-Tech Editor)
ALTHOUGH you are not a transportation company, but your business mainly is to provide the technology that makes transportation work smoothly. Is there technology that can decongest Lagos traffic, for instance?
The power of technology and collaboration is vital in building the transport systems of the future. Lagos State Governor Akinwunmi Ambode has reinforced this sentiment in his plans to restructure the activities of Danfo yellow buses on Lagos roads. This landmark decision reveals an intention to reduce congestion and pollution, as well as pave the way for an efficient mass transportation system that would make it easier to move around a technologically savvy, smart city.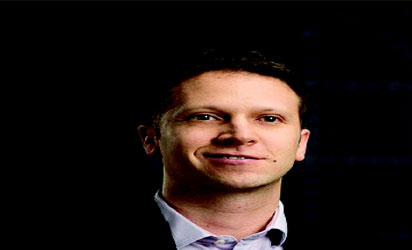 This matters, because Nigeria is a country at the forefront of urbanisation, with over 200 million people expected to live and work in its cities in the next 40 years, more than tripling the size of its current urban population. Only China and India surpass this rapid rate of urbanisation. This rapid change presents a serious challenge for the country's transport system. As the African Development Bank notes, the average commuter in Lagos now spends over three hours in traffic every day. While a new system would require significant time and investment to implement, the technology required to power the Lagos transport of the future already exists today.
Is Uber the answer?
Uber applied the philosophy of ride-sharing in cities across the world, effectively reducing congestion and environmental impact in the process. We have experienced the benefits that technology can bring to public transport. With GPS systems and constant communication, technology can make it safer for both the driver and the passenger.
Registeredvehicles
Every aspect of every trip becomes transparent – this provides the data to make transport more efficient and enables drivers to grow their own businesses. Passengers can rely on getting to their destination on time and paying a set and transparent fee.
Government and business can effect change in the short term. However, lasting change lies in the hands of the consumer. It is believed, according to the Ministry of Transportation that as of 2015, there were close to 1 million registered vehicles on Lagos roads. Now is the time to request public transport that is affordable and works. It is also the time to change personal habits to assist in reducing congestion. Many Nigerians have long commutes to and from the office each day, which has made a private car a necessity. Sharing transport to and from the business hubs in a smart city could turn this on its head.
So what technology does Uber intend to deploy to achieve this smart city you talk about?
Although we are yet to roll out uberpool in Lagos, this could become an attractive solution for Lagos commuters, as it is in over 29 other cities across the globe, including emerging economies such as Jakarta and Mumbai. Routes such as Ikeja to Ikoyi, Ikoyi to Ajah and Victoria Island to Ajah are popular, and could potentially benefit from a ridesharing solution like Uberpool, making these routes more efficient. Uberpool is simple; riders going in the same direction are matched with one another to share a ride, giving them the convenience and quality of Uber at a reduced price that fits the everyday commuter.
Unlike buses, an Uberpool vehicle gets the rider all the way to their destinations. Because sharing isn't the issue; it's price and convenience that matter most to people. The Lagos Ministry of Economic Planning & Budget has concluded that, with the average Lagos commuter spending over three hours on increasingly congested roads, the city has experienced losses in terms of economic efficiency and other negative social effects like road accidents.
Do you think that the problem is too many vehicles in circulation?
No, cars are not the problem, it is how we use them that is problematic. Many vehicles on the road only have one passenger; through technology we can change every ride into a shared ride. The Uberpool solution has already successfully reduced congestion in San Francisco, Paris and London. In San Francisco people are choosing Uberpool up to 50 percent of the time. In cities that have Uberpool today, over 20 per cent of passengers are choosing to share their ride.
And the impact on cities is clear; in the first half of 2016, Uberpool had reduced the number of miles driven by 312 million – that's more than the distance between Earth and Mars. When getting a ride is as easy as walking into your garage and putting your keys in the ignition, there is no longer a need to own a private car at all. Combined with changed consumer habits, this could have a remarkable impact on reducing traffic congestion in Lagos.
Since the launch of Uber three years ago in Lagos, what has it achieved?
We have facilitated over one million trips and partnered with over 3000 driver-partners. We have worked with PwC to ensure that each of our driver-partners knows his tax requirements and has access to the records of his net income made through the application. Through smart-technology, we have introduced the ability to easily calculate and collect fares through the app. This and other applications of advanced technology to Lagos transport system, perfectly position us to roll out transport solutions on a larger scale.
Real change will take time. It will require investment and the adaptation of existing transport structures. However, if business and government work together, we can create world-class, affordable systems that create jobs, improve efficiencies and reduce emissions. Our  operating time in Lagos has reinforced to us, that this is a  high-growth smart city, with an important role to play in the African economy. Lagos is a mega-city, an innovation leader and a powerful driver for Africa's largest economy. It is only fitting that the city has a smooth-running, world-class public transport system to match.
Governor Akinwunmi Ambode's sentiments on the public transport system, combined with the passing of a ridesharing resolution by federal and state representatives illustrate that there is an appetite for smart transport in the country. We are confident that with an improved public transport system and reduced congestion, Lagos' economic growth and influence will be exponential.
The post Road to Smart Nigerian cities begins with reorganising Lagos public transport – Alon Lits, Uber GM appeared first on Vanguard News.
Source: vngrngr