As the remains of veteran journalist late Edwin Eze will be laid to rest in Enugu this weekend, Director of the Pepsi Football Academy, coach Kashimawo Laloko has been speaking on the contributions of the fallen editor to the development the academy in Enugu.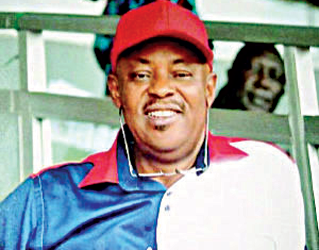 In a chat with Sports Vanguard yesterday, Laloko said, "Edwin helped position the Pepsi Football Academy in Enugu. He was very diligent, very dutiful and he did his job very well.
"We cannot easily find a replacement for Edwin because we may never find anybody like him again."
Laloko said the Pepsi Academy will be sending a delegation to Enugu for his burial. "We will be fully represented at the burial. Already, we have sent some money to the widow. We will be there with our banners and all."
On his part, Emma Okocha, a veteran journalist who co-authored a book on Rangers with the late Edwin Eze said the death of the former Rangers International' secretary was a big blow to the Nigerian sports family.
Okocha who was at Vanguard premises yesterday, said, "I have come to mourn with the Nigerian sporting family, including the sports writers on the death of this great man.
"As I am speaking with you now, we have had a meeting with the management of Rangers and have agreed to participate fully in the burial of the last secretary of Rangers.
"Eze did so much for most of those that played for Rangers. He facilitated the rise to stardom of stars like Jay Jay Okocha, Davidson Owumi, Ikechukwu Ofoje among others. He was a great man."
Tennis buff, Chief Ben Ezeibe also paid glowing tribute to the former Rangers scribe saying, "when I was chairman of the Tennis Association in Anambra State, Edwin did a lot, covering tennis and helped us build the sport. His death is a big blow to us all."
The post Eze's irreplaceable – Laloko appeared first on Vanguard News.
Source: vngrngr