No fewer than 200 youths in Anambra will benefit from the second edition of Anambra Skills Acquisition Training.
Newsmen, report that the training would be conducted at the Federal Youth Development Centre, Mgbakwu, Awka North Local Government Area.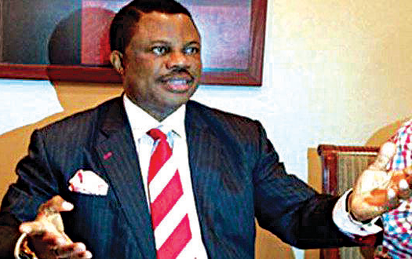 Speaking at its inaguration in Awka, the Commissioner for Sports and Youth Entrepreneurship, Mrs Uju Nwogu, said the training was in line with the efforts of Gov. Willie Obiano to empower the youths.
She added that the training was also to make the youths self-reliant and self-confident by equipping them with contemporary skills to combat unemployment.
"You may recall that last year at the Centre in Mgbakwu, 200 youths of Anambra origin were trained in various self-sustaining skills.
"Now less than a year, another batch of 200 will commence the training.
"This is a demonstration of our believe that developing entrepreneurial mind-set in the youths is panacea to economic growth.
"We are sure that the enormous resources being committed for the success of this programme will be justified.
"Thank God for the governor who has made this possible because he believes in the youth as the future of our state," she said.
The commissioner said the beneficiaries would be trained on various skills such as shoe making, confectionery, decorations, phone repairs, solar power and interlocking.
She added that they would also be trained on landscaping, tiling, wall screeding, Plasta of Paris (POP), fish hatchery, hair-making and other entrepreneurial skills.
Declaring the training open, Gov Obiano, represented by Mr Harry Uduh, the state Head of Service, urged the youths to bear good fruit and justify the investment on them.
The post 200 youths in Anambra to benefit from skill acquisition programme –Commissioner appeared first on Vanguard News.
Source: vngrngr