By Vincent Ujumadu
AHEAD of Thursday's national convention of the party, former aviation minister and aspirant on the platform of the United Progressives Party, UPP, Chief Osita Chidoka, has said that the party has gained firm roots in the state.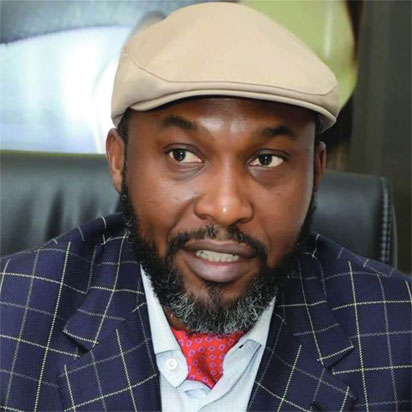 The former Federal Road Safety Commission (FRSC) Corps Marshal, who spoke yesterday while receiving members of the G.32 and Anambra Kunie youth groups, said he is impressed that the people of Anambra, especially the youth are massively connecting with the UPP, a party he said guarantees a brighter future for the state.
Stating that the UPP is the only party with genuine followership in Anambra, Chidoka said it has already entrenched formidable structures in all the nooks and crannies of the state as the people identify with it as the indisputable people-oriented political platform through which they can realize their long suppressed individual and collective aspirations.
"UPP is the party of the people; it is the party with the true spirit of Anambra; a party that thinks about the people and their welfare. That is why you see a lot of people coming into our fold."
The post UPP has gained firm roots in Anambra — Chidoka appeared first on Vanguard News.
Comments from Facebook