By Rotimi Agbana
AMVCA winner Tope Tedela, Paul Utomi and Vanessa Nzediegwu, are set for the release of their first movie, a drama thriller titled What Lies Within. The movie, which was produced by the trio is scheduled to hit the cinemas in Nigeria on September 1, 2017.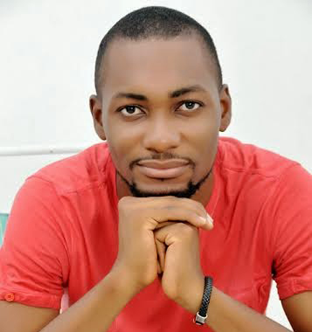 Speaking to WG about the movie Utomi said; "It was a scary and exhilarating experience making this film and I'm really glad that the film will be out soon for everyone to see." What Lies Within was directed by Vanessa Nzediegwu, starring Michelle Dede, Ebele Okaro, Okey Uzoeshi, and Kiki Omeli, Paul Utomi, Ken Erics, Odenike, Tope Tedela and a cameo appearance by Steve Onu, aka Yaw.
Set in Lagos, Nigeria, What Lies Within chronicles the 24 hours life of two women, Fiona (Michelle Dede) and Ireti (Vanessa Nzediegwu) as they are thrown in the middle of a situation that adversely affects their loved ones, friends and family members.
For Vanessa who directed the movie, "Making What Lies Within wasn't easy but directing it was quite an experience. We tried to tell a simple and enjoyable story that explores quite a few themes and we hope people find it interesting." The movie is a collaborative effort of A Cool Story Picture, Cornucopia Productions, VeeBlu Productions and Kukuruku Inc.
The post Tope Tedela, Paul Utomi, debut with What Lies Within appeared first on Vanguard News.
Comments from Facebook