It will be a dream come true for the US-based Nigerian  gospel artist, Eunice Uviesere, as she releases her debut single, 'Ogheneme,' next week.  The inspiring track will be launched in far away Saint Loius, the United States, and also, in the country on Monday, July 17.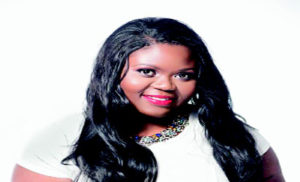 According to Uviesere, "Ogheneme is a song inspired by the faithfulness of God; A song of gratitude and praise to say 'Thank You God' for everything He's done in my life. I owe it all to Him." Describing her music as  a blend of African and American gospel sounds, Uviesere said  she developed passion for gospel music from childhood. "I was one of those kids you could always find in church singing, staying late for rehearsals so I wouldn't miss any new song the "Main Choir" was  rehearsing. While others were playing most of the time(not that I didn't play at all). But I have love  for music. That passion saw me attending  different crusades as a child, events, and  I have always  been part of the music departments from my primary school days through my secondary and  university education,"she  said.
Speaking further, Uviesere said, she has been influenced in recent years by the likes of the melodies of Mama Isabella and Sinach, adding that "The humility they exhibit as gospel singers serve as a  sources of inspiration to me."
On her next project, the rising gospel singer said she has a lot in the pipeline including touring Nigeria and America with her music.
The post Mama Isabella, Sinach inspire me into music —Rising gospel singer, Uviesere appeared first on Vanguard News.
Comments from Facebook