By Sofowora Oladapo
Popular socialite and acclaimed King of night life, Shina Adisa Peller is one of the son's of  Africa's foremost magician Late Professor Abiola Moshood Peller, who came into prominence in the  1950's till the early 90s before his untimely death.
SP, as he is fondly called, is the boss of Aquila Group of Companies. He has carved a niche for himself in the business and social radar. His upscale night club Quilox is located on Lagos Island, which is now the new Mecca for celebrities and uptown socialites to have fun.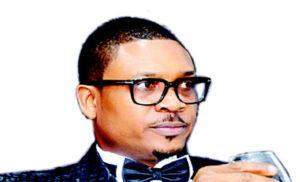 After the tragic death of his father in August 1997, The Aquila Records boss is set to remember his father 20 years after he passed away; in his home town in Iseyin, Oyo state next month. In a build up to the grand remembrance soiree, the business mogul is currently constructing a palatial country mansion for his mother and completing his father's uncompleted mansion in Iseyin, Oyo State.
A source close to the Quilox boss disclosed that, he is teaming up with the Oyo State Government, and the Ministry of Youth and Sport for a novelty match. The winner and runner up will rake in several millions of naira with the 'Professor Peller Memorial Cup'. The source further added that he is planning to assemble several comedians and music artistes to perform at the grand finale.
Late Professor Abiola Peller attended the school of Magic in India. After graduation, he relocated to Liberia, then Nigeria where he became prominent with his wife Lady Peller. They both performed and gathered a massive fan base across Africa. Until his untimely death in Onipanu Lagos, he remained Africa's top magic performer
The post Shina Peller plans big for late father, Prof. Peller appeared first on Vanguard News.
Comments from Facebook