Breezy Yoruba actress, Feyisara Hassan has wrapped up production of another film, titled 'Tife Bankole'', proving herself as a prolific producer. At 24, this is Feyisara's sixth film, in spite of her starting acting in 2011.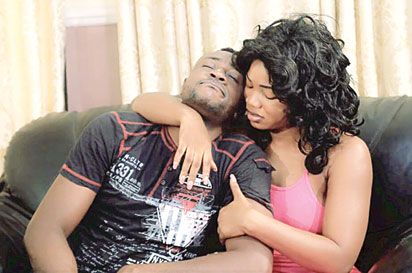 Vulnerably pretty, Feyi dragged the likes of Odunlade Adekola, Niyi Johnson, Joke Jigan, Tunde Owokoniran, Miss Pepeye and many more to location for this production.
The film, according to Feyi, is  all about a young girl who lost her memory and fell in love with the doctor that was treating her. Along the line she came across her first love who abandoned her during the accident that caused the memory loss. She found out she was still in love with her first love and so is the doctor too. Now, she's torn between loving two men at the same time.
The post Odunlade Adekola, Miss Pepeye, Joke Jigan set for showdown in Feyisara Hassan's new movie appeared first on Vanguard News.
Comments from Facebook